The Ideal Solar Process
From start to finish we make going solar easy.
STEP 1
FREE CONSULTATION
An Ideal Energy solar professional will provide honest, no pressure guidance with our free consultation service. We will assess your property's features and determine if solar is a good solution for you.
STEP 2
PROPOSAL & PAYBACK
If you're ready to move forward, we design a custom proposal complete with design, engineering, and investment grade financial payback analysis including all available incentives.
STEP 3
INSTALLATION
Our trained solar installers will complete a professional installation. We handle all permits, inspections, and utility interconnection.
STEP 4
POWER UP
Once your utility company grants approval, its time to flip the switch and begin generating clean, solar energy.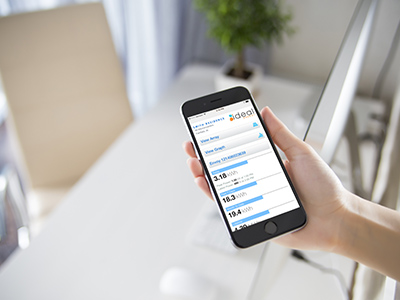 STEP 5
MONITORING & SUPPORT
Our installations are outfitted with live monitoring, accessible from any web-enabled device. Additionally, our customer service team is standing by ready to help with any additional needs.
Ideal Energy made installing solar easy. It's a big investment so the projections, analysis, and super customer service they provided were critical.
The tax incentives and rebate projections were spot on, and once the system was up and running, the projected energy savings were also spot on. I highly recommend Ideal Energy and urge everyone interested solar to get their project analysis and understand all the benefits a solar system can generate.


-Jo Ann Crouch, 9.2 kW
WHAT CAN SOLAR DO FOR YOU?
Find out more with a honest, no pressure consultation with our team of solar experts.
By clicking "submit", you consent for Ideal Energy Inc. to contact you with the information provided. This consent is not required to make a purchase from us. We never share your information.
*Estimated 25 year utility savings are above and beyond the installed system cost with incentives, and are based on current utility electrical rates and predicted future utility rates. Production data is based on NREL and PV Watts.